Herbstkonferenz 2024
02.09. - 03.09.2024
Am 2. und 3. September 2024 findet wieder die jährliche Herbstkonferenz im Frankfurter Le Meridien Hotel statt. Rund 60 börsennotierte Unternehmen präsentieren ihre aktuellen Geschäftszahlen und Ausblicke für das folgende Geschäftsjahr vor ausgesuchten Investoren, Analysten, Finanzjournalisten und weiteren Akteuren am Kapitalmarkt.

Für mehr Informationen auf das Partner-logo klicken.

Founded in 1998 by Martin Bailey, First Berlin services the investment industry with independent research and brokerage. As a Deutsche Börse Listing Partner, First Berlin offers full IPO candidate support and develops issuing strategies for companies aiming to go public. First Berlin offers the full range of financial services for micro and small cap listed companies – from research and market intelligence to trading and professional support.

Since 2002 the financial news site www.4investors.de provides an extensive overview of the German stock market. In addition to DAX shares the editorial team predominantly focuses on small and mid caps. Furthermore, the editors report about initial public offerings (IPO), listings, the issuing of bonds (IBO) and capital increases. By this 4investors.de offers one of the most detailed coverage of IPOs and IBOs in Germany. The independent editorial team places further emphasis on the subjects biotech, renewable energy and raw materials. The editors of 4investors.de do not give any recommendations. It is their credo to remain neutral.

Published by the renowned F.A.Z. Publishing Group, "FINANCE" provides exciting insights into the finances of large and medium-sized companies – both in the magazine of the same name as well as on the online portal. For the past almost 18 years, the "FINANCE" editorial team has been in close and critical dialogue with CFOs, banks and the broader financial community. It provides entertaining and informative financial journalism of the highest standard, as proven by the numerous journalist prizes awarded to the "FINANCE" editorial team.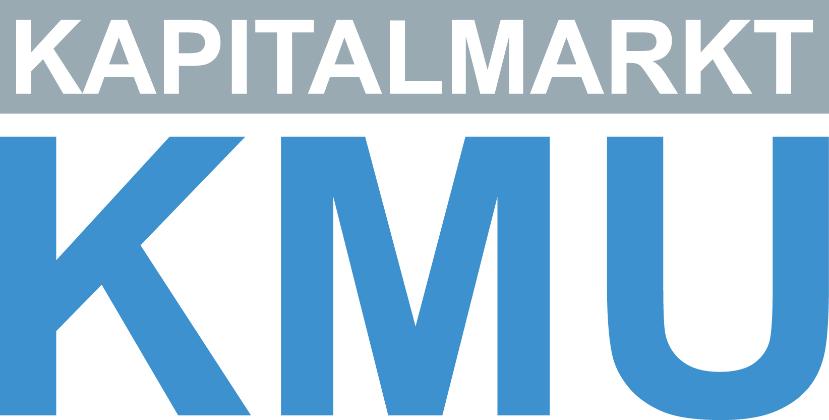 We are particularly committed to improving the relevant framework conditions for SMEs in capital market financing. We actively represent your interests in the dialogue with politicians, legislative bodies, supervisory authorities, capital market institutions, interest groups and the public, thus exerting a positive influence before rules and laws have been passed. We want to make it easier for small- and medium-sized enterprises to gain access to the capital market as we are convinced of the advantages of financing via the stock exchange, also for SMEs. Up to now, small- and medium-sized enterprises were not represented in the legislative process, which in the past has often led to excessive and inappropriate regulation which in turn has made it difficult for SMEs to access the capital markets. We want to close this gap.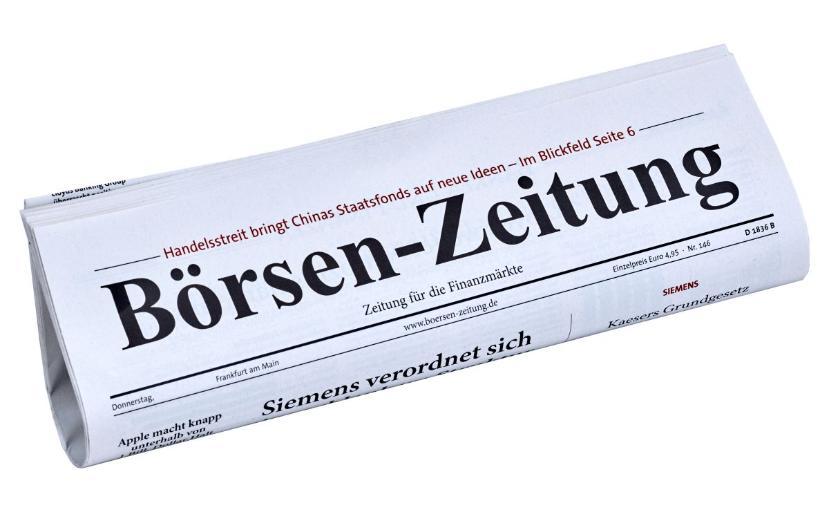 The Börsen-Zeitung is the only newspaper in Germany that focuses exclusively on the financial sector. Since 1952, the BörsenZeitung is published in Frankfurt am Main every Tuesday to Saturday and reports on current developments in German and international financial centers. The focus of its reporting ranges from listed companies to the banking and insurance industry, international financial institutions, German and international capital markets, monetary policy and economic and financial policy.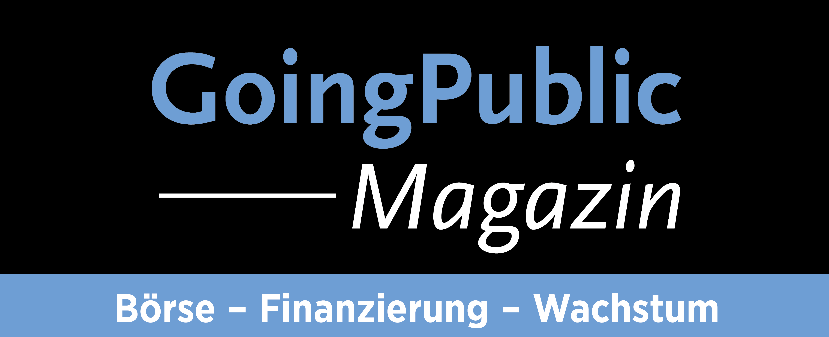 Das GoingPublic Magazin startete 1997. Die Zeitschrift beleuchtet für Emittenten die Being Public- und Investor Relations-Trends und stellt alle relevanten Kapitalmarkt-Neuerungen vor. Führende Sozietäten gestalten über Fachbeiträge den Sektor "Tax & Legal", Entwicklungen im Bereich der öffentlichen Übernahmen bis hin zum Going Private finden ihren Niederschlag im Bereich "M&A".
Company Webcast is the established leader in providing broadcast-quality online experiences that enable companies to communicate more effectively. Our webinars are high-impact, fully interactive virtual and hybrid events, tailored to each customer's needs and delivering deep levels of engagement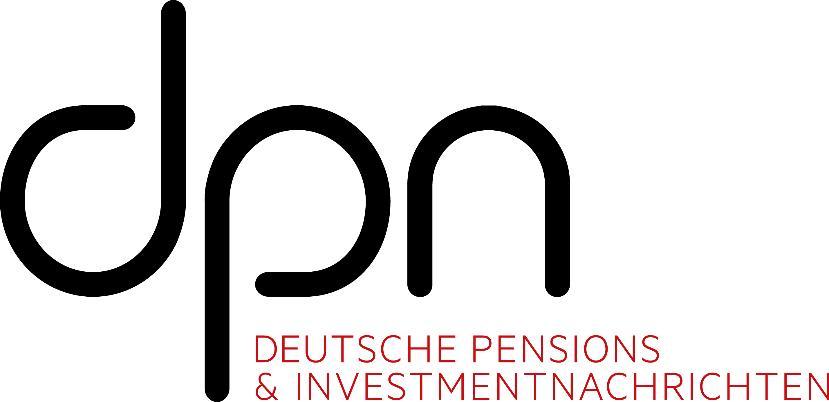 dpn - Deutsche Pensions- & Investmentnachrichten ist das erste Magazin, das sich dem Informationsbedarf deutscher institutioneller Investoren, Vermögensverwalter und der betrieblichen Altersvorsorge widmet. In deutscher Sprache veröffentlicht, informiert dpn seine Leser zuverlässig und objektiv über neue Marktchancen und Anlagetrends sowie über Forschung und Statistik zu den deutschen Vermögensverwaltungs- und Rentenmärkten.